OVERVIEW - HISTORY
The "ALEXANDREIO" Conference Centre in Loutraki is an ultramodern multi-purpose centre, of the latest technological infrastructure. Able to host business and cultural events of high standards, Alexandreio includes multi-purpose rooms, an amphitheatre with seating capacity of 400 people, large foyer, wardrobe, restaurant, interpretation and translation services, private veranda with incredible view & spacious parking.
---
MEET THE STAFF
Alexandeio Conference Center employs a dynamic and experienced team of executives that will be constantly at your disposal, from planning to implementation of your event in the best possible way.
---
OUR PARTNERS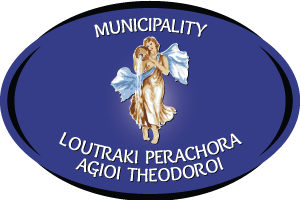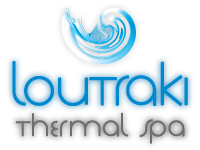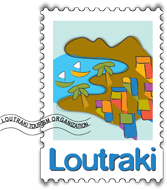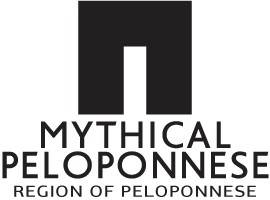 ---
GETTING HERE
Alexandreio Conference Center is located 80km from the city of Athens and 3km from Korinthos, in the entrance of Loutraki right next to the famous landmark "Corinth Canal". The access to Alexandreio is extremely easy whichever your starting destination is.
Athens
By car 81 km via the National Road (E75) to Korinthos – Olympia Road
By Train via the Suburban Railway (Larissa Station – Korinthos Station and then taxi 10 minutes)
El. Venizelos Airport
By car via Attiki Odos and then Olympia National Road to Korinthos
By Train via the Suburban Railway – Airport Station – Korinthos Station and then taxi 10 minutes)
Patras
By car or Bus via the National Patras – Athens Road ΕΟ8a
Kalamata
By car or Bus via the Central Peloponnese Road A7
---
DESTINATION LOUTRAKI
The Municipality of Loutraki, Perachora, Agioi Theodoroi is located in the entrance of the Peloponnese Region, 80 km away from the capital city of Greece, Athens. The Municipality spans over 293,23 km² and has a population of 20,040 inhabitants.
Loutraki, the Seat of the Municipality is a seaside spa city resort on the Corinthian Gulf, acclaimed for its healing thermal waters since antiquity.
Agioi Theodoroi is a coastal town of unique beauty that overlook the Saronic Gulf, distinguished for its history and its natural beauties.
Perachora is a picturesque village with prominent history and culture on the slopes of the Gerania Mountains overlooking the Corinthian Gulf . For further info, visit the Official Tourist website www.visitloutraki.com or download the application Visit Loutraki on your smartphone or tablet, available both for Android and IOS systems.